January 4, 2019
Finding candidates is often one of the more awkward tasks for researchers and designers. For those with a more introverted personality, cold emailing clients or strangers can seem daunting. However, with a bit of practice you'll find a rhythm that works for you and your team.
There are a few different types of candidates that you might want to talk to as you move through the six phases of research. For our purposes, we'll talk about recruiting participants from three common groups:
---
Your Current Users
Finding Candidates
It's vital you get feedback from your current user base when thinking through new features, updates to your design system, as well as to get regular usability benchmarks. It's important to find the right users to include in research sprints.
Often you want users who span the spectrum of satisfaction with your platform. Additionally, you'll want to test features across market segments, use cases, and personas. Don't just go back to the same happy users each time you are ready to test a new feature.
Previous experience has taught me to quickly build relationships directly with customer success, sales, and operations teams. These relationships become an invaluable source of potential candidates. (Above and beyond being one of the best feedback loops one can establish.)
Additionally, utilize your company's business intelligence tools or analytics platforms to track and find new candidates. If you're designing a new way to "invite teammates" to your software, you can find users who have recently completed this behavior and reach out to them directly.
Analytics tools like Mixpanel, Google Analytics, and Fullstory provide easy to use funnel creation tools. I'm in love with Fullstory. It's a snap to find any user who encounters parts of the platform I'm looking to update, improve, or change. Fullstory utilizes session recording technology which let's me play back user behavior — and get a birds eye view on completion rates and potential user confusion.
In B2B contexts, I've found a significant amount of luck in recruiting users directly via email.
For clients, sending more personalized emails will return a higher response rate and additional buy-in. Identify a set of users in a Google Sheet that fall into a diverse set of market segments (SMB vs Enterprise for instance), use cases, and personas.
If you must use mass-emailing tools, I'd recommend using plain text formatting and limited HTML formatting to provide a more conversational approach to inviting users to sing up for research sessions.
Occasionally, you may get pushback from sales and success teams to reach out to unhappy or frustrated users. User research is often one of the best ways to improve sentiment with your clients. Getting direct access to product teams with a dedicated outlet to voice concerns or frustrations is powerful. It can also prove as an effective method for building buy-in to re-prioritize features.
In B2C contexts, there are a number of ways to easily build-in user research opt-in moments.
Using an in-app messaging platform — like Mixpanel, Intercom or Airship — or an user-research specific tool like Enthio, you can message users based on a number of variables. Setup alerts to capture feedback when users complete specific tasks or visit certain pages. Beyond a quick feedback moment, users can be presented with a just-in-time message to participate in research sessions. You can use these tools to embed survey screeners and scheduling tools.
If your app or service has a community site, forums, or subreddit, this is another solid resource for recruitment. As is customer support channels. When users reach out with questions or feedback, have your User Operations team flag tickets in your helpdesk platform based on feature or problem. Then you can reach out directly and invite them to participate.
Invitations
When in B2B contexts, I recommend emailing current users directly, one-by-one from your work email account.
Let's take a look a recent email I sent to one of our B2B customers as part of an upcoming research sprint:

The email had a few main components:
Introduced myself as a researcher — I've likely not interfaced with them before.
Provide context on why I emailed them — a warm intro from Derrick, who is CC-ed on the email and passed me this user. Copying the user's Account Executive or Operations contact is a great way make emails feel more personal and keep frontline teams in the loop.
Why we're reaching out to them — the primary ask, to get their feedback on a new feature.
Compensation — showing we respect their time through credit, gift cards, or cash payments.
Specific time suggestions — if you are doing a personal reach out, provide specific times and the ability for them to suggest a time. Be mindful to always put the suggestions in their time zone.
---
When in B2C contexts, it's far more acceptable to send users to a sign-up survey that confirms they are the type of users you are looking to talk to.
I've found luck in using broadcast email/messaging services like Drip or Mixpanel. Survey tools like Typeform provide a sleek and easy to use platform to qualify users for this research sprint and to capture the right information.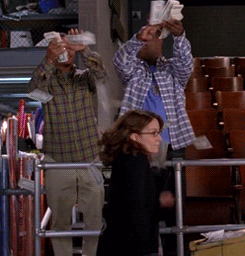 Compensation
In most contexts, you will be inviting users to participate in research sessions in exchange for compensation. Sometimes this is in the form of credit on your platform, but most often this is Amazon.com gift cards.
Offer consumers about $50 to $100 per hour. For business users offer $100 to $200 per hour. Double these numbers if you're providing credit and not actual money/giftcards. This provides them enough incentive to show up to the session on time, and be wholly focused. It's a much larger cost to the company if I'm wasting my time waiting for participants to show or getting users who don't care enough to pay attention to the tasks.
Rarely, when there is a highly collaborative relationship between your B2B business and your clients, or where providing credit doesn't make sense, you can skip the compensation part of the process. However, don't expect users to consistently go out of their way to help you test and provide feedback without compensation. (Perhaps you can tease branded swag, early invites to new features, or even just access to your product team as a thank you for participating.)
Keep tweaking the compensation level until you find that customers you directly reach out to jump at the opportunity to help, show up on time and prepared, and are eager to participate again. During my latest round of testing, I doubled our compensation and saw a dramatic uptick in responses and interest that made scheduling and rapidly conducting a research sprint a breeze. Plus, users were entirely focused on our session which made for significantly better data.
Screening and Scheduling
When doing a more generic invitation for user research, I occasionally point the email to a screening survey with skip logic. Typeform makes this easy. These surveys allow you to confirm you're going to interview the right user.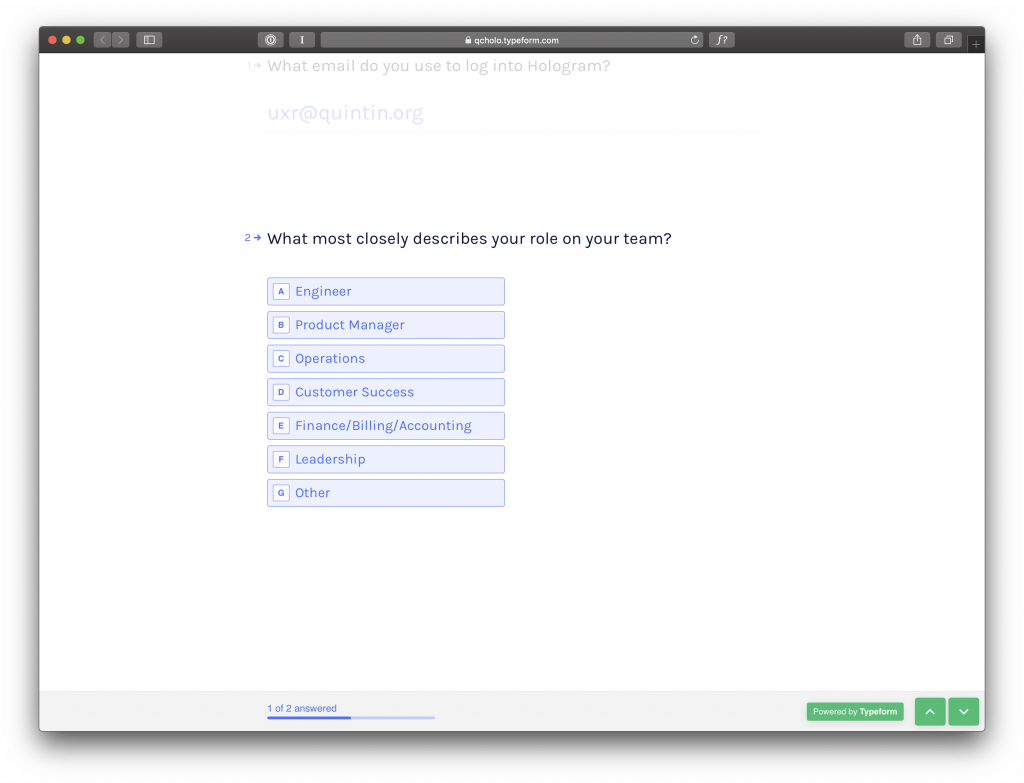 Try to avoid these with your own clients in a B2B context. Rather, rely on your analytics tools to pinpoint the right kinds of users from the get-go.
An automatic scheduling tool, like Calendly can also make it really easy and quick to schedule users. They get to pick a time from an online calendar, rather than entering a long back-and-forth with you to find a good time. For B2B contexts, I usually also include a generic "or just let me know of a few days or times next week that are ideal for you and I'll make it work on my end."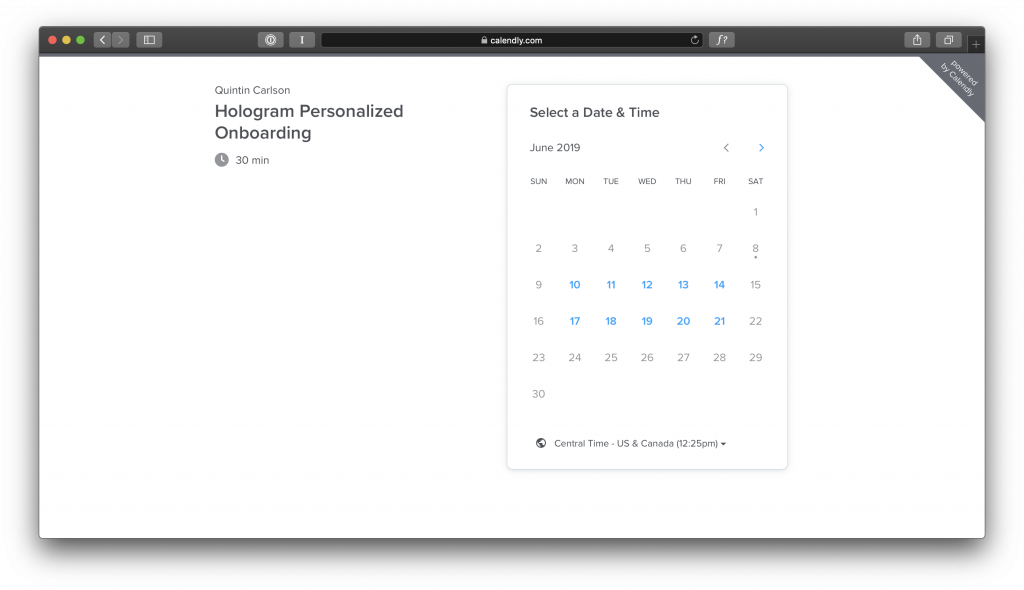 Perspective Users
So you're needing to do more generative research, or find users who are not aware of who you are. Luckily, in the past few years a number of services have sprung up to help this process.
Both UserTesting.com and User Interviews provide access to a wide pool of users. They both provide access to both "consumers" and "professionals" who exist outside of your direct network.
Right now, I use and am in love with User Interviews. Their pricing is more reasonable for small teams, with a Pay-As-You-Go model. They do a stellar job finding candidates for us. Even finding candidates who match the incredibly niche profiles we need.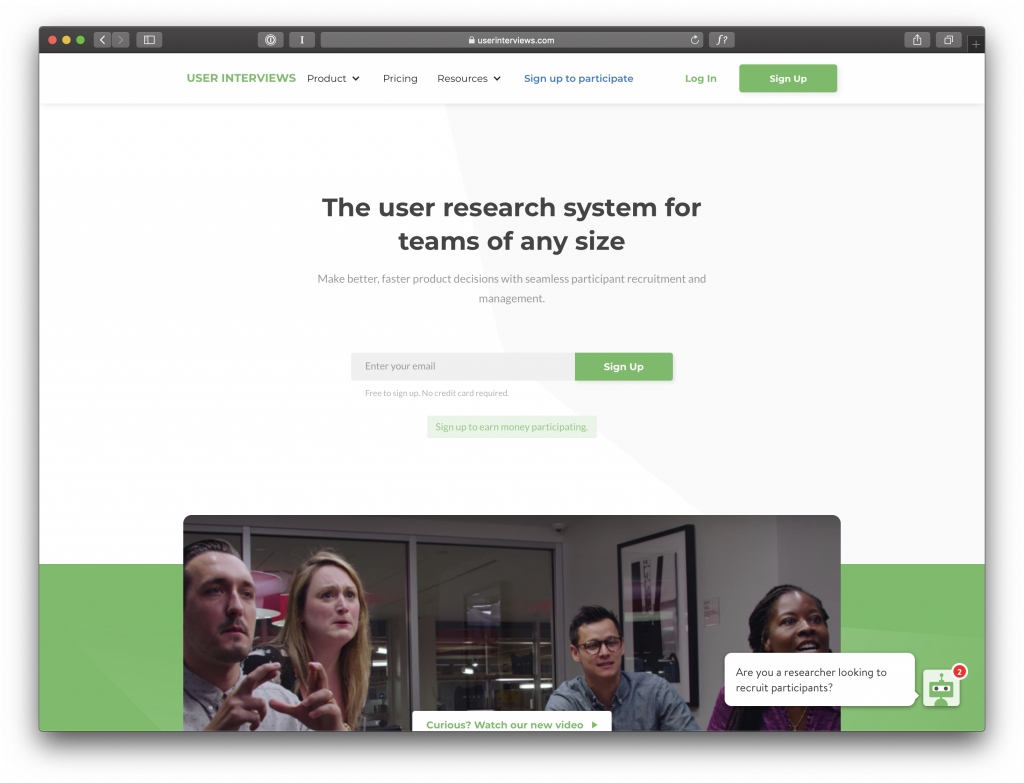 These platforms manage the entire recruitment process. From finding users, running them through screeners, ensuring they show up, and then finally managing compensation. Both can work with your internal users too, uploading lists of users which can be sorted, categorized, and programmatically invited to sessions. 
Outside of these recruitment services, I found that Facebook, Instagram, and Twitter ads provide the next best option for targeting and inviting users to apply. Unfortunately, these candidates often have less reliable attendance and can be unfamiliar with video-conference or research tools. I've found the small cost for a dedicated recruiting team, like the one from User Interviews, makes up for whatever nominal fee they assess.
For a more guerrilla-like approach, find users in Facebook Groups, on LinkedIn, Twitter, or elsewhere who match a persona. Then offer whatever their hourly rate is to have them review and provide feedback once or twice in the evening. For consumer apps, go to where your users are and invite them to help you test your product in return for a small gift.
Additionally, joining in with initial sales calls for B2B platforms, or including short qualitative research questions for your account executives to use can be a solid way to gauge the current market. Regularly joining a few sales calls each week can be incredibly grounding and insightful.
Internal Users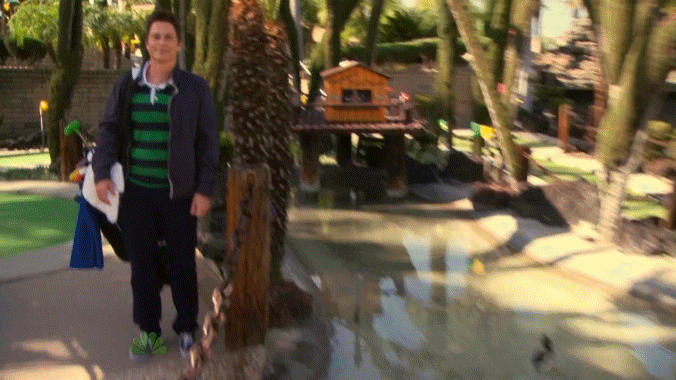 This is the life.
When designing software to be used by employees or contractors inside your organization, you have a magical, nearly unlimited user research pool. Your users are motivated to make their job easier, and they often sit right around the corner from you and the product team.
Build A Research Panel
Using your HRIS, build a spreadsheet of your teammates. Match them into specific personas and tag them with roles and locations. After each session, you can log it in your spreadsheet. You'll use this information to ensure you're not just hearing from the loudest users, but from all users equally.

Pro Tip: I found that often new employees had different thoughts than those who have been working for 6-18 months, and beyond that users became a more hardened, seasoned type. So tracking their hiring date can be a key way to ensure you're collecting feedback from a number of users.
Show Up
Your teammates will regularly give you feedback or thoughts on changes to your software. Many times this will happen in the snack closet or by the coffee machine or even in the stairwells.
Whenever possible, walk back to their desk and walk through their feedback with them. Have them think aloud about their process and the questions and friction points that appear.
Pro Tip: Work with your IT team to install the Lookback Participate extension in everyone's Chrome Browser. This makes it easy to walk by someone's desk and immediately record a research session while they provide feedback.
Standardized Feature Requests and Bug Reports
Building in a standard way for your team members to file bug reports and feature requests will make it easy to map who should participate in upcoming research sessions. Cisco Meraki has a way for their users to submit Wishes which is a great way to get open-ended feedback. Adding enhancements like FullStory recordings to each report can make a world of difference for understanding suggestions and diagnosing problems.
Regularly report back to your teammates about how their feedback and bug reports are helping improve and fix your software. Without this morale boost, it's easy for your users to become disenchanted and disengaged. (And quick to find off-platform workarounds.)
Build a Culture of User Research
When users are internal, presenting regularly to your users about what your role is and how research is leveraged is key. I strongly encourage you to confer with your People Ops or HR team to include a design presentation during new employee onboarding.
---
Next: