May 5, 2019
VoiceBase (and their webapp service ceilo24) is a tool to store all of the audio recordings from research sessions. VoiceBase takes these recordings and makes them semi-searchable by using automated transcripts. The tool also features a premium service where humans convert the audio recordings into full transcripts.
As a reminder, avoid taking notes in-person during research sessions. Particularly if you are a solo researcher. Record your sessions so you can stay focused and take accurate notes later on.
Upload New Recordings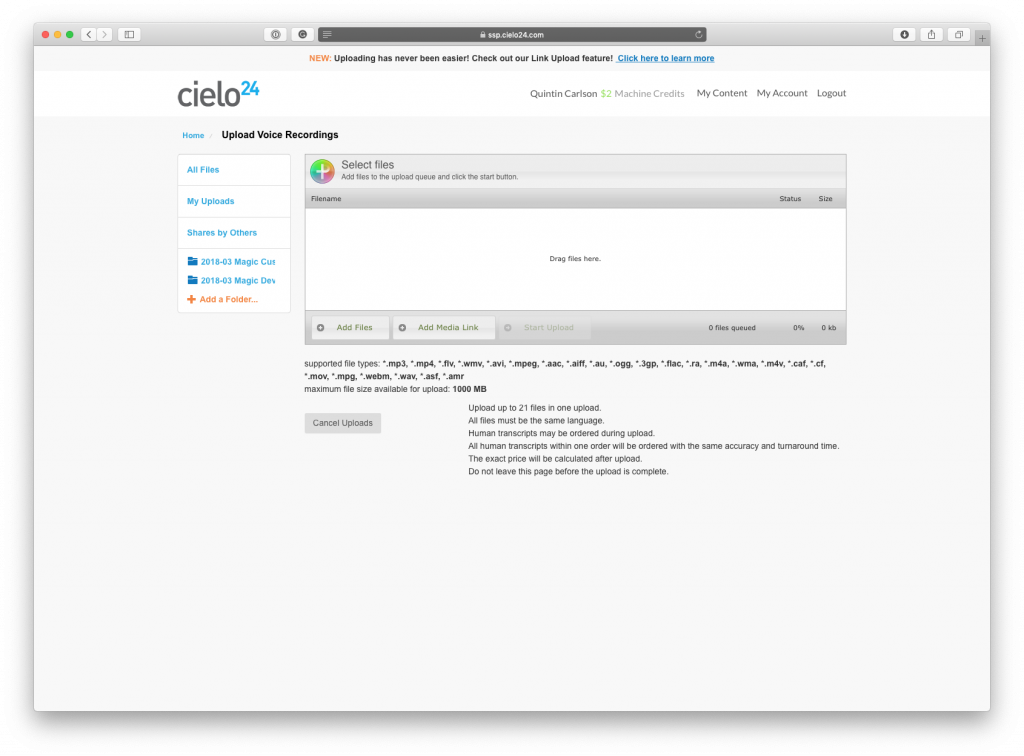 Recordings should be made either using Uberconference, Zoom, QuickTime audio recordings from your Mac, or the voice memos app on your phone.
Upload Recording
Drag and drop any number of files into VoiceBase. Then start the upload process. While this kicks off, you can set details for the recorded files. Set and communicate a consistent file naming structure for your team. This will make navigating the VoiceBase interface easier in the future.
Wait for Transcripts
The system will queue and process the recordings. It says it could take 24 hours, but it's usually done within a few minutes for recordings 60-120 minute in length. You'll get a notification in your inbox when each file is made available in their web app.
Submit for Human Transcription
I highly recommend utilizing VoiceBase's human transcription service. This will save significant time and will return far better results than their automated service.
Organize Recordings
Once VoiceBase makes the transcripts available, organize them into project folders and copy public share links to store in your research documentation tool of choice.